Anti-Bullying
At Waverley, all types of bullying are unacceptable and will never be tolerated. All pupils should feel able to tell and when bullying behaviour is brought to our attention, prompt and effective action will be taken. Pupils are reminded on a regular basis who they should go to should they wish to speak to someone about an incident of bullying.
Waverley supports anti-bullying week the anti-bullying alliance resources. Throughout the curriculum they will learn about staying safe online and how to report any concerns of cyber-bullying.
Children will learn the importance of tolerance of others through weekly pride assemblies and by helping them to understand the needs of others including those with SEND.
There will be a worry box in the school library to enable children to report any concerns if they do not feel they want to verbally talk to an adult.
Student council representative will observe circle time discussion and use this to inform an anti-bullying pledge from which all the children feel a sense of responsibility and ownership.
Members of staff will have a presence on the school yard at the beginning and end of each day allowing opportunity for parents to raise any concerns.
Anti-Bullying Week
Each year we take part in Anti-Bullying week. This always begins with pupils and staff wearing odd socks! Most importantly, Odd Socks Day is designed to be fun! It's an opportunity for people to express themselves and celebrate their individuality and what makes us all unique!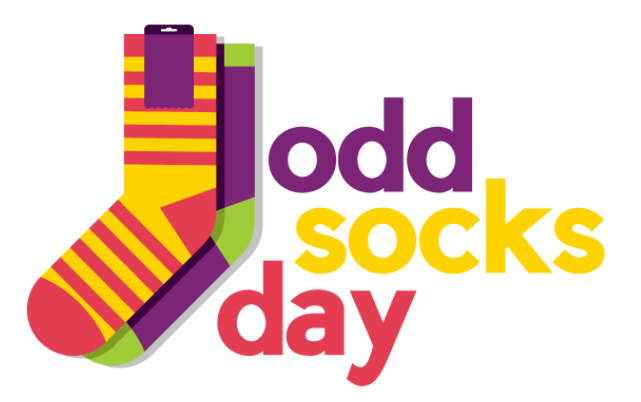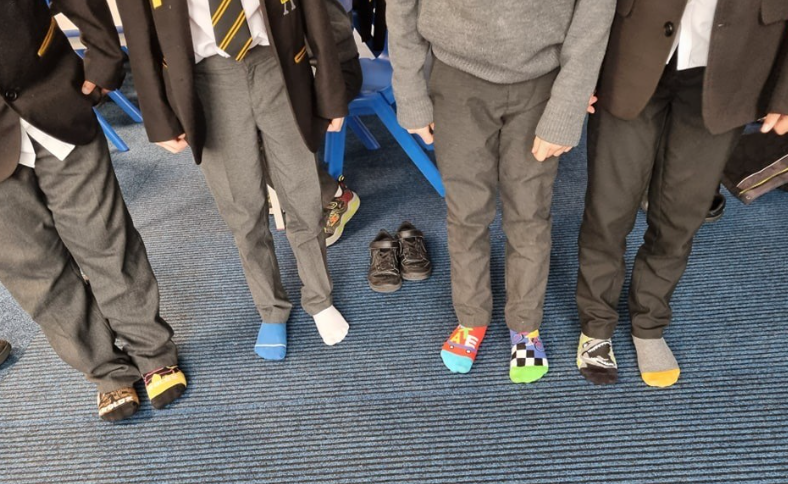 We share stories to help pupils understand how bullying can impact on people's feelings. Some of the stories we have read include...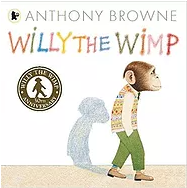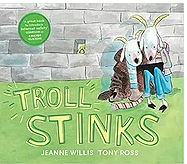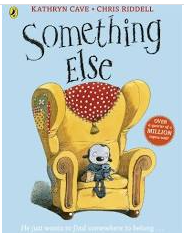 Willy the Wimp, taught us a strong message about always being yourself. Willy realised that when he believed in himself, his confidence grew and he was able to stand up for himself.
Troll Stinks helped us understand that bullying doesn't just happen in person, but it can also happen online. It made us realise that you need to be very mindful about what you say to others.
Something else was a heartwarming tale that taught us that is doesn't what you look like, sound like, how you act or what you enjoy everyone is special. We talked about how everyone should be respected for who they are
Each class discusses how we should treat each other and takes part in a variety of activities including role-play, poetry, crafts and writing Anti-Bullying Pledges.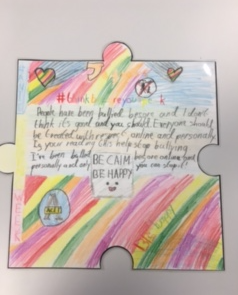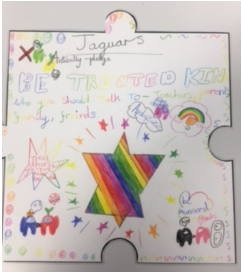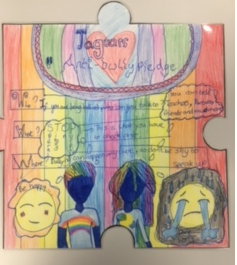 Anti-Bullying Day
We also take part in Anti-Bullying Day. Pupils take part in virtual workshops with The Anti-Bullying Company. They discuss topics such as staying safe, being a responsible citizen and developing our character. Each class also complete fun and creative activities.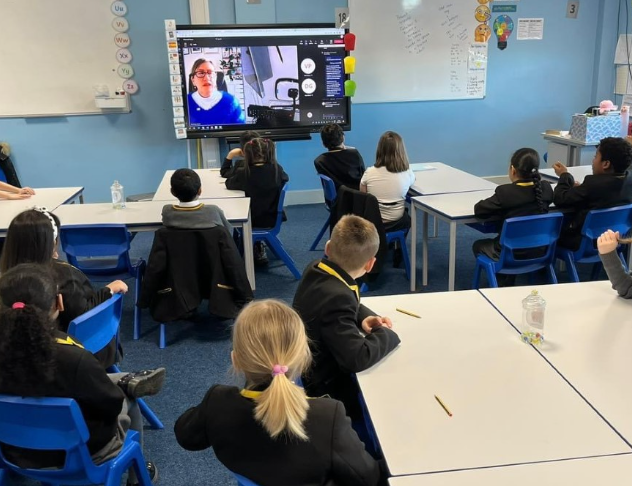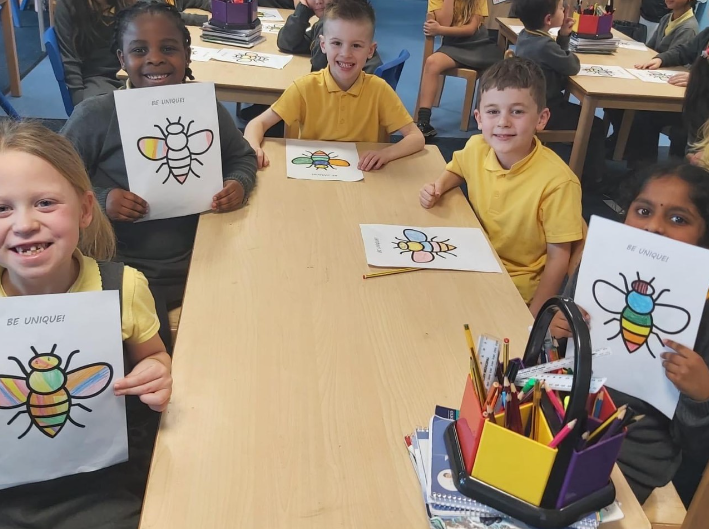 Useful Links