Community Links
Community Competition
In February, our Y6 pupils took part in a community outreach project where they entered a drawing competition. They were tasked with drawing the new Marriott hotel being constructed in Catcliffe and they did an amazing job. The winning entries will be on display on the site hoarding. WE have our fingers crossed!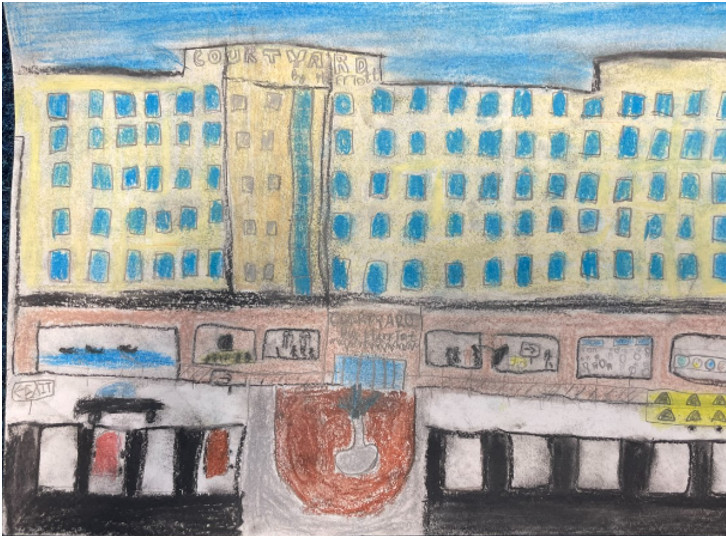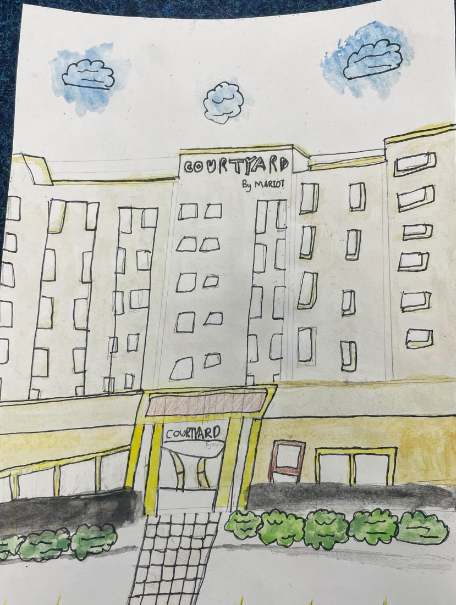 Town Hall Visit
On 9th January a group of our Key Stage 2 pupils took part in a tour on the Town Hall and met the Lord Mayor Councillor Tajamal Khan. They asked lots of interesting questions about his job and were amazed to find out he works for Kin Charles!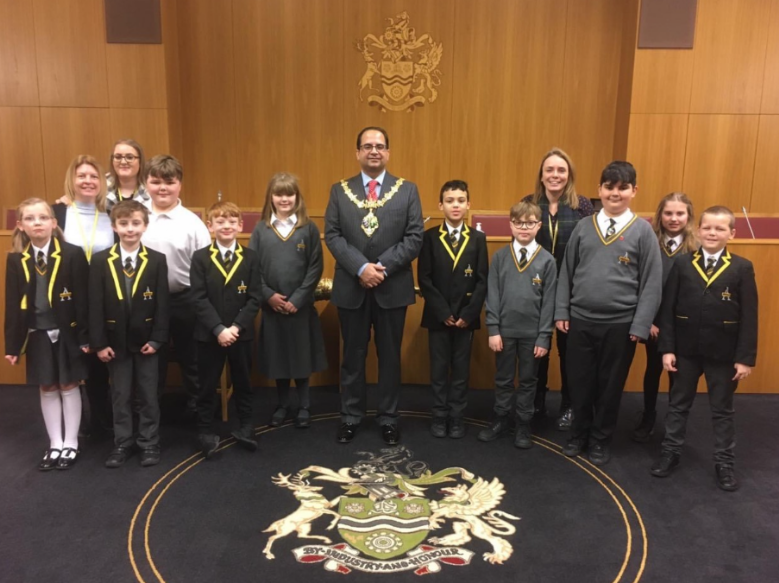 Treeton Grange Care Home
On 15th December our Y3 pupils visited Treeton Grange Care Home to perform Christmas carols. They took letters they had kindly written for each resident and two huge boxes of donations. We would like to say thank to all the parents and carers who donated; we were blown away by your generosity. A thank you also goes out to the staff at Santander who have sent in donations along with some local residents who live near one of our pupils.
The children's behaviour was impeccable, as always, and the smiles on the residents' faces were heart-warming. There were tears of joy and happiness; such an incredible experience. Well done everyone.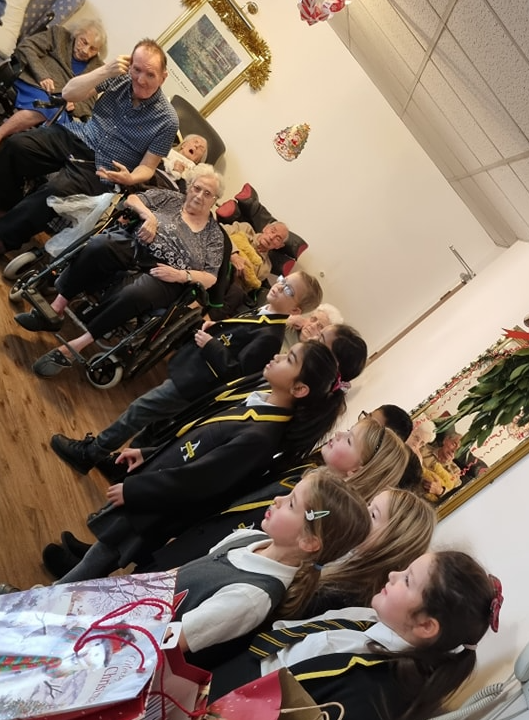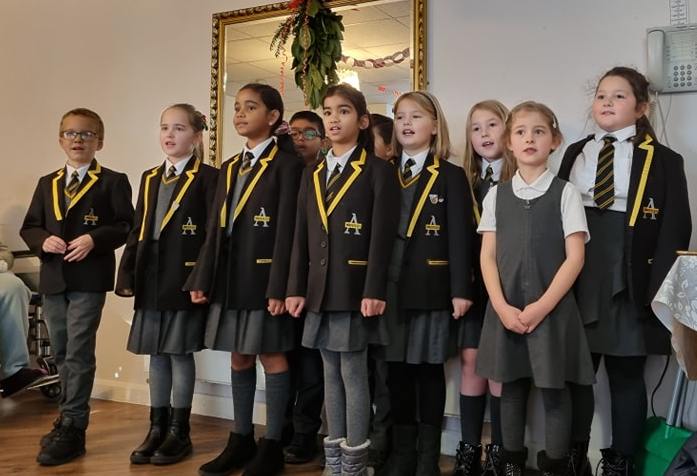 World Tree Planting Day
Last year, we applied to be part of the Queen's Green Canopy. To celebrate her Diamond Jubilee, schools and local communities were offered the chance to receive hedges and trees to plant in their area at no cost. We put a bid in and we were lucky enough to receive 410 saplings! We decided to use these saplings to create a natural border on the field whilst also promoting biodiversity. On Monday 5th December (World Tree Planting Day) a team from Michael Page Engineering & Manufacturing came to help all pupils from FS2 to Y6 to plant the saplings. The children had a great day and as always impressed the visitors with their knowledge, enthusiasm and behaviour.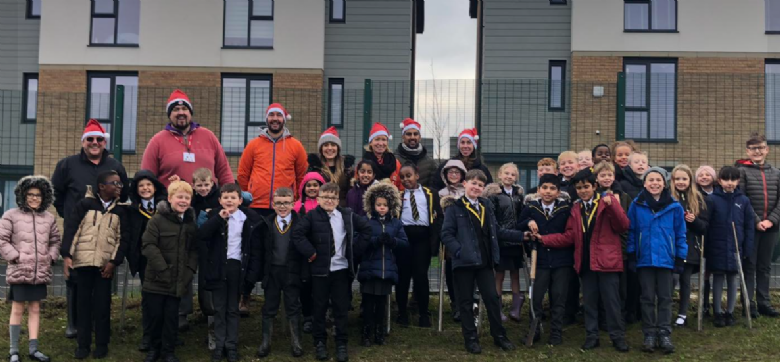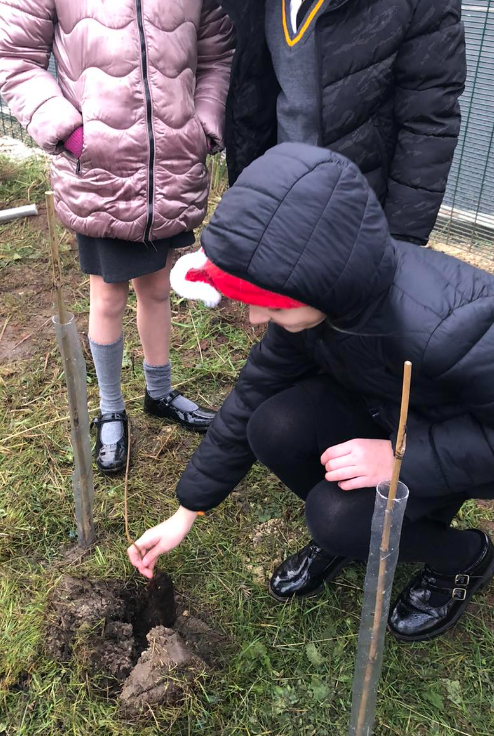 Living Advent Calendar
We were very proud the Waverley Events Team asked us to be part of the Living Advent Calendar again this year. FS0 and FS1 worked hard to create the tree out of hand prints and each class from FS2 to Y6 enjoyed decorating a present to go under it!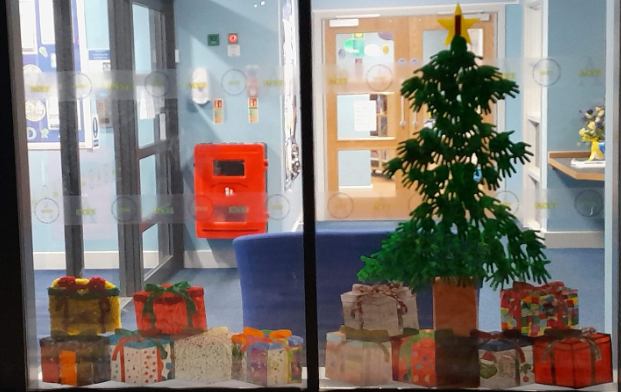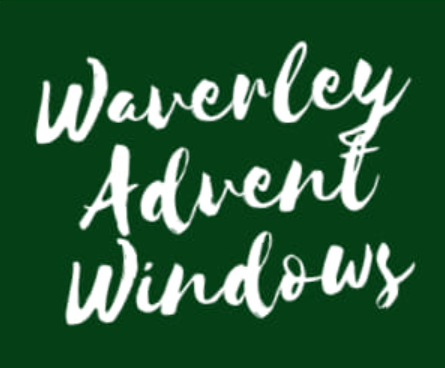 A Book About Waverley!
At Waverley we value the importance of learning the History of our local area. On 2nd November we had a visit from Harworth and the fantastic author Chris Madeley who held assemblies for KS1 and KS2. Chris writes 'The Cones' series of books and her new book 'Cones and the New Community' is all about Waverley and how it was built. Chris read the book to us and the children loved it! Of course their favourite page was the one that features our academy. A big thank you to Chris and Harworth for the visit and for the very kind gift of 400 copies of the book. We hope you enjoy reading it too! You can find out more about these brilliant stories and complete fun activities by visiting Chris' website.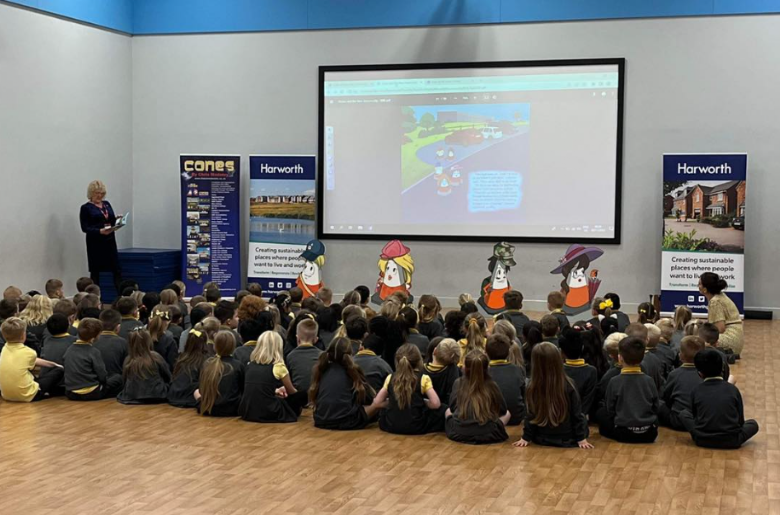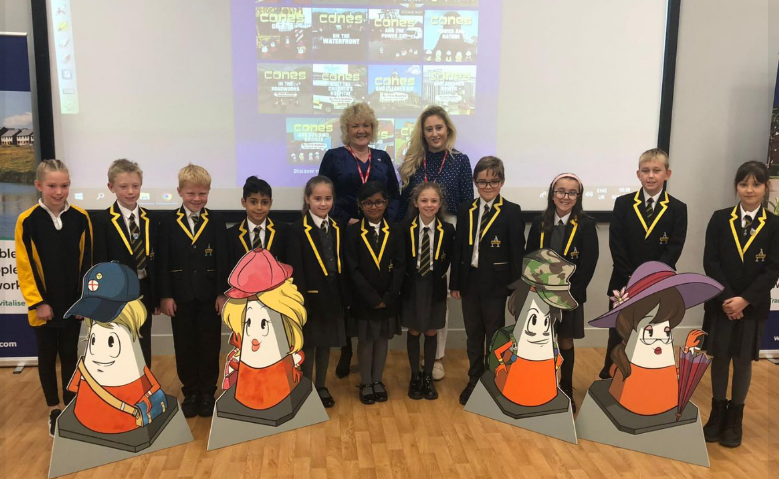 Harvest Festival
In October we held our Harvest assemblies and Sarah from 'The Rivers Team' came to talk to the children about the meaning behind the festival and how we can support others.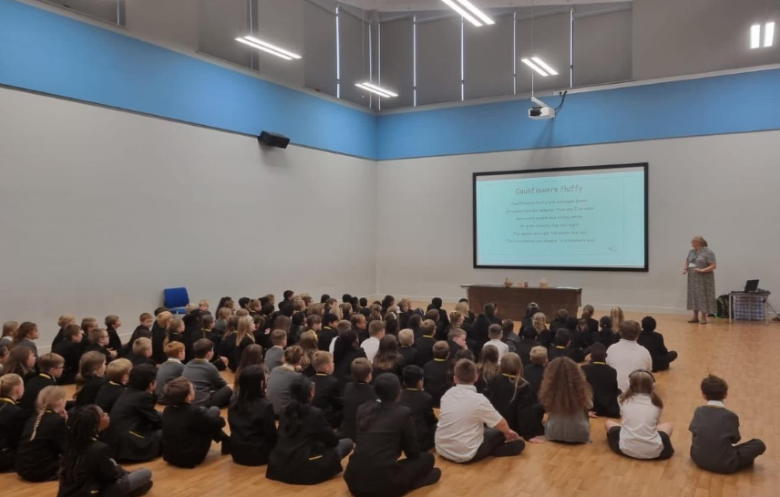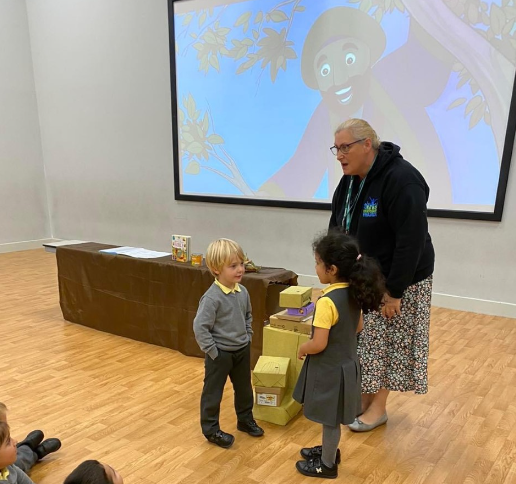 She was delighted with all the items pupils brought in for the Rotherham Food Bank. Thank you for your amazing generosity.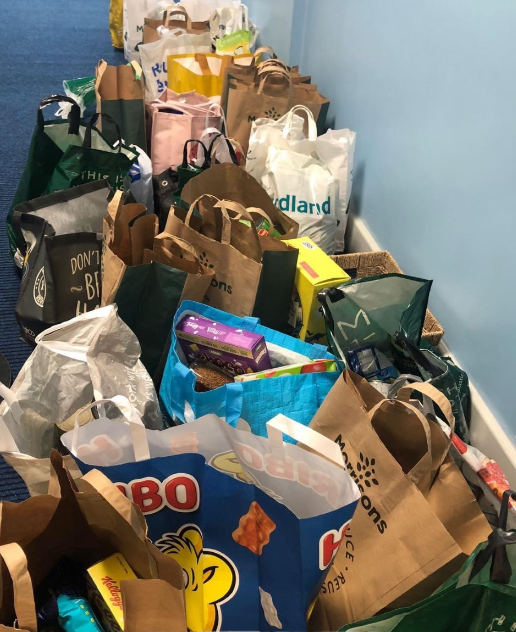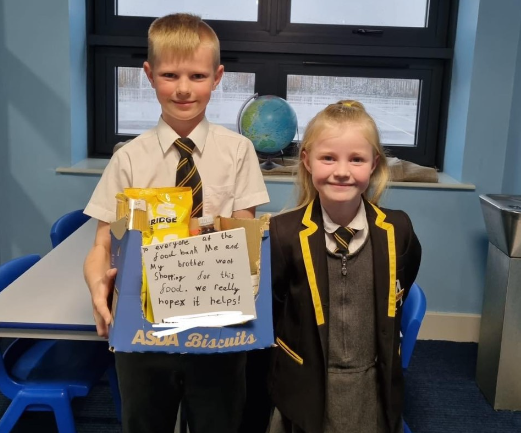 Glass making demonstration
In October pupils from Y5 and Y6 visited The Cone in Catcliffe to learn how glass in made. This was part of the UN International Day of Glass and was the first time glass had been made at this venue in over 125 years. The children had a fantastic time and asked lots of inquisitive questions. A big thank you to The Catcliffe Cone Community Group for inviting them and to Lumsdale Glass for the amazing demonstrations.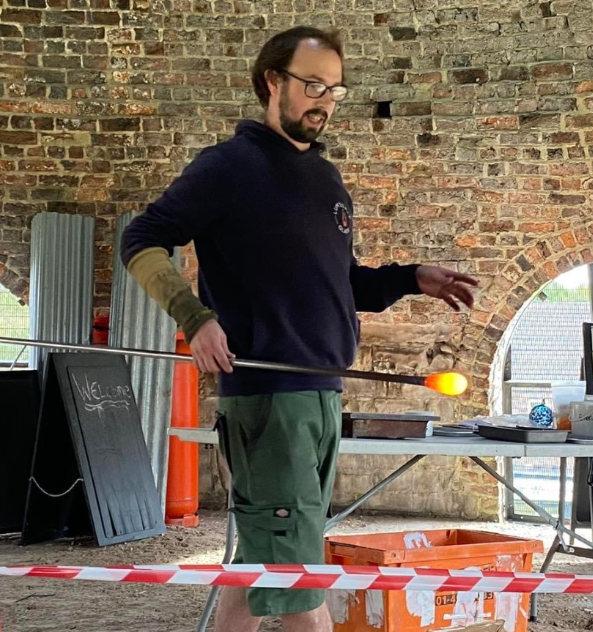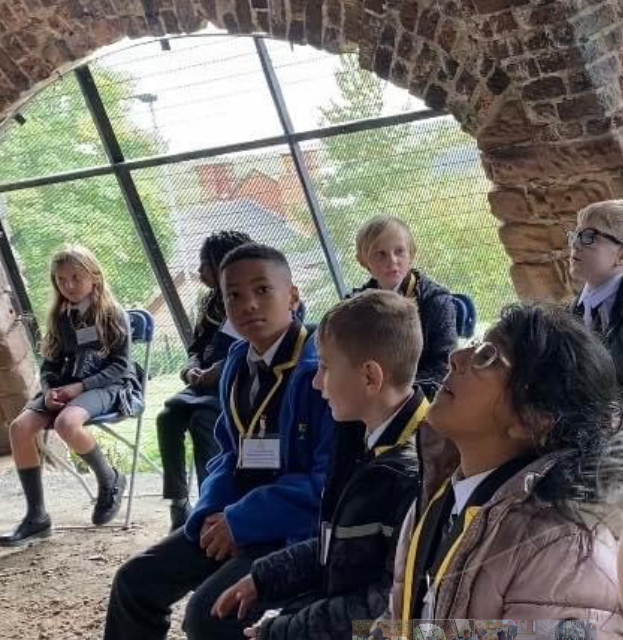 Y2 visit to Morrisons
In September as part of their 'Shopping' topic, our Y2 pupils visited Morrisons at Catcliffe to learn all about modern shopping. The children had a great time looking round all the different departments and watching demonstrations. They particularly enjoyed working on the check outs. Thank you to all the Morrisons staff for making them feel so welcome and answering their questions.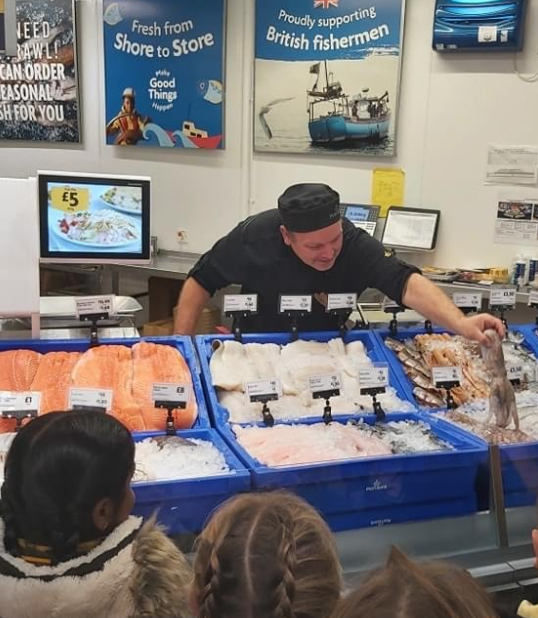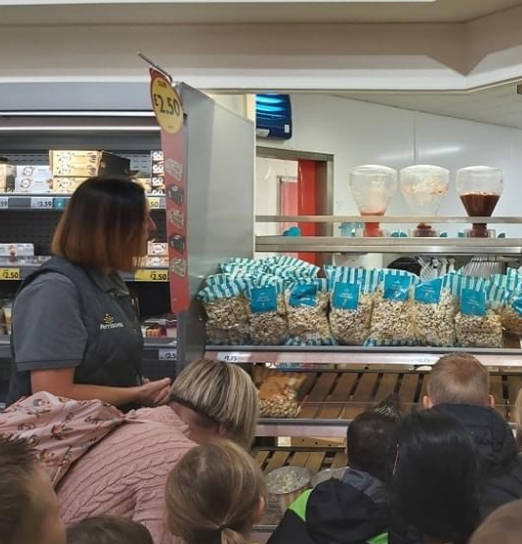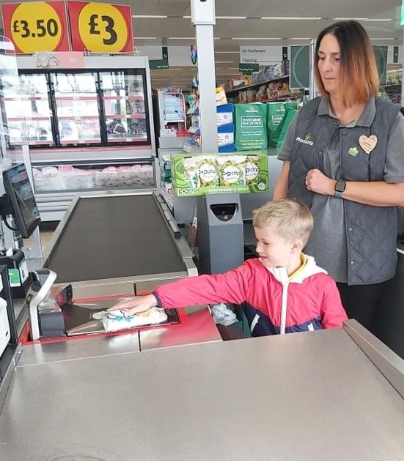 Waverley Scarecrow Competition
In September the School Council had the honour of judging the Waverley Scarecrow Competition. This year's theme was 'Hocus Pocus' and we saw many amazing creations! The children used the design criteria to help make their decision and they took the responsibility very seriously. Thank you to the Waverley Events Team for asking us to be part of the event. The children really enjoyed being out in the community and made Waverley Junior Academy very proud with their impeccable behaviour and enthusiasm.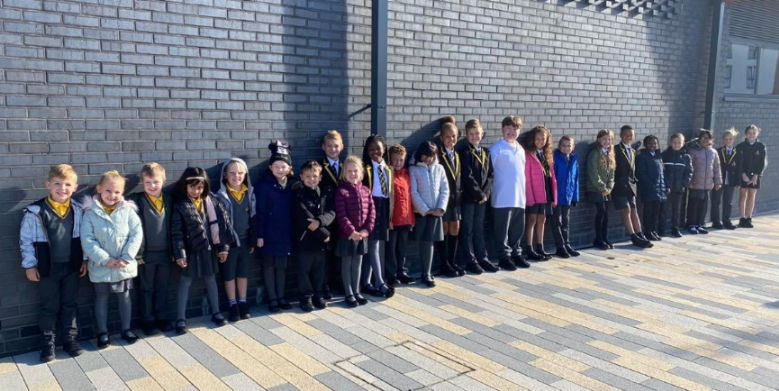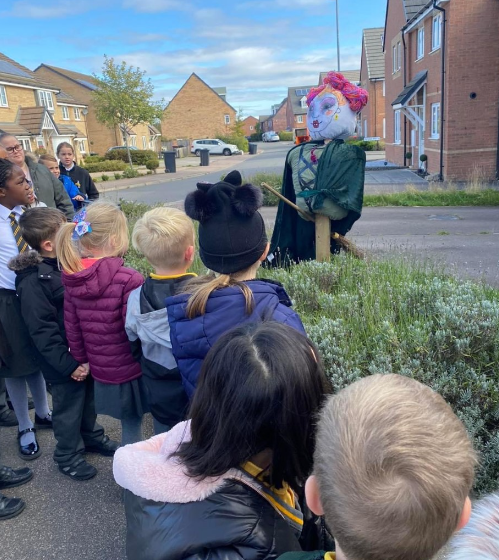 STEM Workshops
In July our Y4 pupils took part in a STEM day organised by Workwise, Barratts Homes and Ibstock Bricks. The children had the opportunity to make their own bricks, create edible concrete, design their own house, work as a team to catch water, build cars using K'nex and solve recycling questions. Everyone had a fantastic day!