Construction Site Safety
At Waverley Junior Academy we are very lucky to live and work in one of Yorkshire's largest ever developments. The former coal mining site has been transformed into an exciting community and is growing each day. Waverley will include homes, shops, restaurants, leisure and community facilities, outdoor spaces, the Advanced Manufacturing Park and of course our school.
Click here to watch a video of Waverley Junior academy being built!
However, we need to be mindful that there are a number of potential dangers that come with living near a construction site.
What is construction?
Construction means the building of something. This can mean the building of anything from motorways, to an office block, to a brand new cinema. It is happening all around us, all the time.
The bigger the project, the longer it will take to build, so some construction could last a few weeks, and some could last a few years. There is lots of hard work involved in constructing a building and there are various different stages.
Who might you see on a construction site?
Construction sites are very busy places and you may see lots of different people working on them. Some of their jobs include; builders, supervisors, architects, project managers, engineers and surveyors. Everyone who works on the site will be wearing protective clothing to keep them safe.
Why are construction sites dangerous?
Although they may look like interesting places, construction sites are very hazardous -
There may be holes and uneven ground that you could fall down
There may be unsafe structures that could collapse
Equipment may be left behind by builders that could hurt you
Vehicles may be driving around the site
To keep you safe it is important you follow the following rules -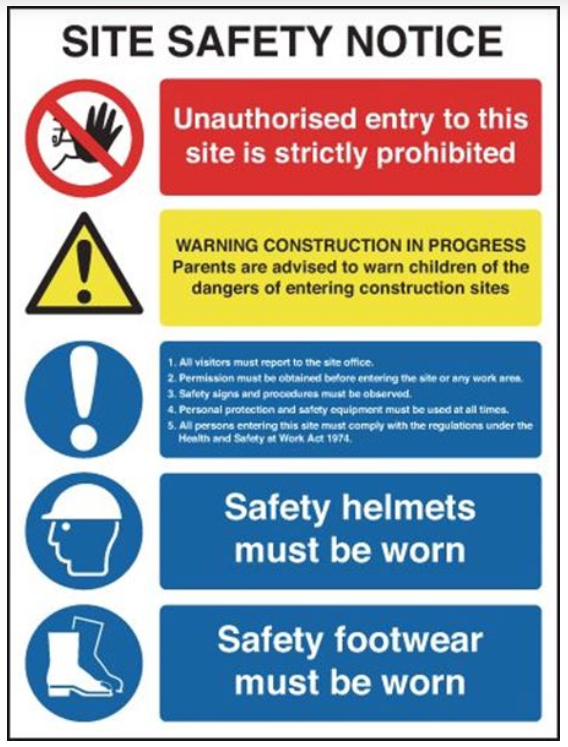 1. Do not walk, run or play around/in construction sites.
2. Always walk on the designated path when passing a construction site.
3. Always concentrate when walking near a construction site. Avoid being distracted by talking, texting, playing games or listening to music.
4. Stop, look, and listen for construction vehicles.
5. Read construction signs to know what to do.
6. Listen/watch for instructions by construction workers.
7. Stay outside of any orange cones, construction fence or tape.
Events
Keith and Kelsey from Taylor Wimpey kindly came into the academy to talk to KS2 about the dangers of living near a construction site. The children enjoyed the presentation and can talk confidently about how to keep safe!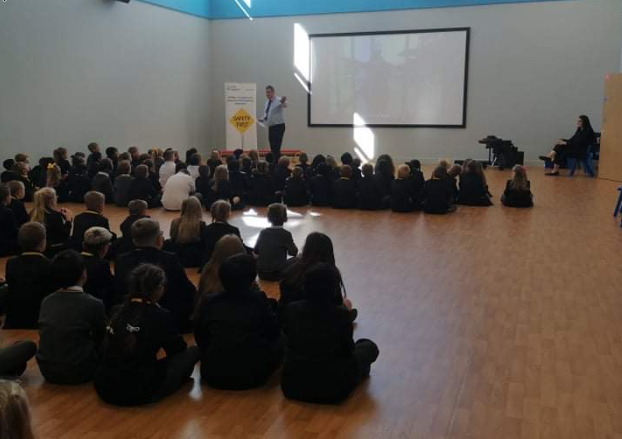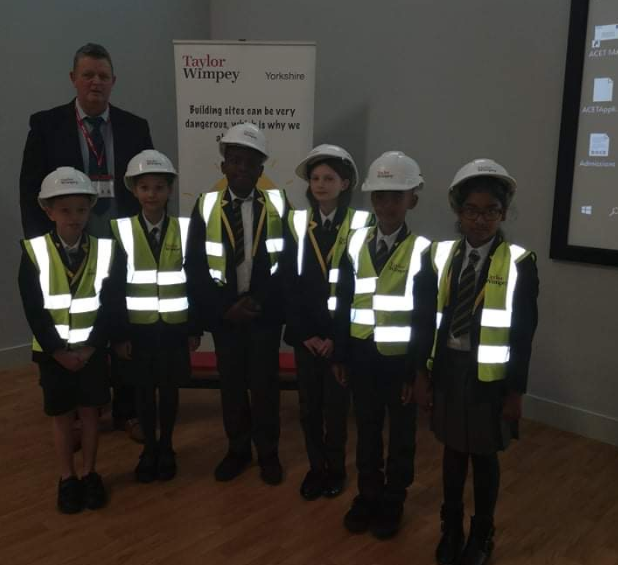 Activities
This video allows you to see what a construction site looks like, shows the potential dangers that are inside and advises you on how to keep safe.
The Building Site Safety Booklet (Link at the bottom of this page) includes information, a poster and fun activities you can complete with your grown up.
On the Ivor Goodsite website you can meet construction workers Ivor and Honor Goodsite and find out more about the work they do, the skills they have and why they think jobs in the construction industry are so great.
You can also play interactive games such as Hunt the Hazard, Brick Out and City Blocks and download worksheets such as a Spot the Difference and a Dot to Dot.