STEM

When it comes to the future workforce, at Waverley Junior Academy we understand the future is now, and the children we empower today are the visionaries we'll thank for shaping the breakthroughs of tomorrow. Like many important breakthroughs, it all starts in the classroom. The intent of our STEM learning is to introduce our pupils to new ideas and initiatives and to show every child that there is no limit to what their ambitions can be.
The concept of STEM learning is to combine Science, Technology, Engineering and Maths to create something that is greater than the sum of its individual parts. Combining these subjects together helps our pupils understand how the subjects can be applied in real life. At Waverley, we believe it is important to teach STEM as it enhances the children's learning in these important subjects. We are ideally located, next to The Advanced Manufacturing Park, to drive STEM learning.
We aim to bring learning to life by providing hands on, stimulating activities. All pupils from Foundation Stage to Y6 take part in STEM tasks and the processes they work through are as important as the final outcome. Pupils learn to be creative, think outside the box, problem solve, work as a team, develop curiosity and resilience and much more! They benefit from seeing a project through from the planning stage to the evaluation and are always motivated by the challenge.
STEM is taught in a variety of ways; through topics that include cross-curricular link, as stand-alone 'hook' activities or as part of enrichment days and weeks. Each challenge begins with an enquiry question and from there the next steps are endless. Pupils research the topic, brainstorm ideas, plan their approach, build prototypes, test their effectiveness and improve their products. Each activity has a purpose and enables our pupils to see how what they are achieving relates to the real world.
Foundations@Waverley (F@W)
STEM in the Early Years Foundation Stage is taught through the 'Understanding the World' and 'Expressive Art & Design' strands. Children learn to develop their own ideas, to ask questions about why things happen and how things work, to refine and improve their work and explain the process they have used.
Through continuous provision and adult led activities, children are motivated to explore the world around them, to create pictures and models using a variety of materials, tools and techniques and experiment with colour, design, texture, form and function, constructing with a purpose.
STEM @ Waverley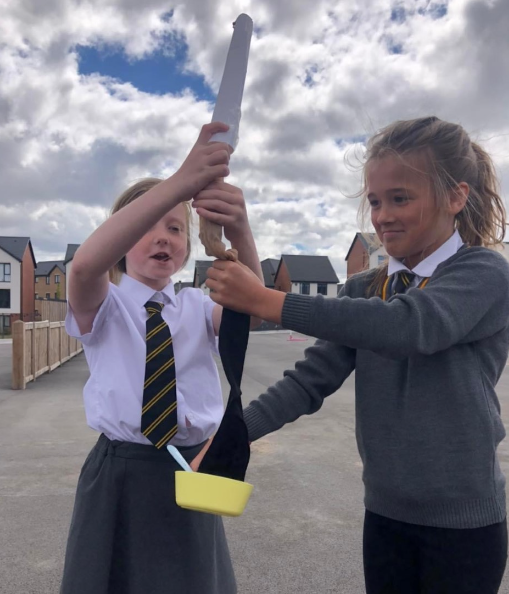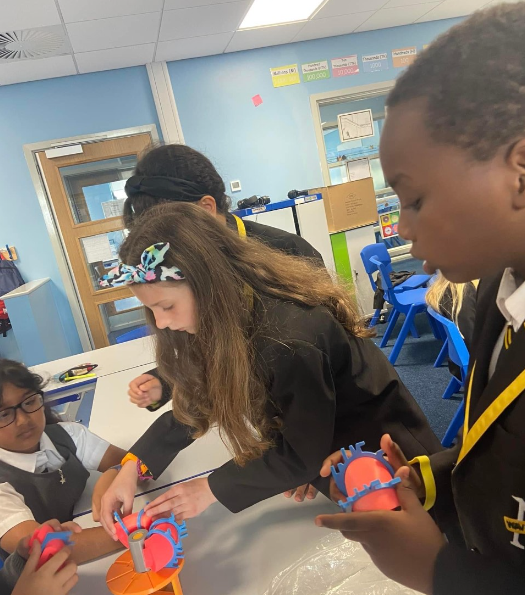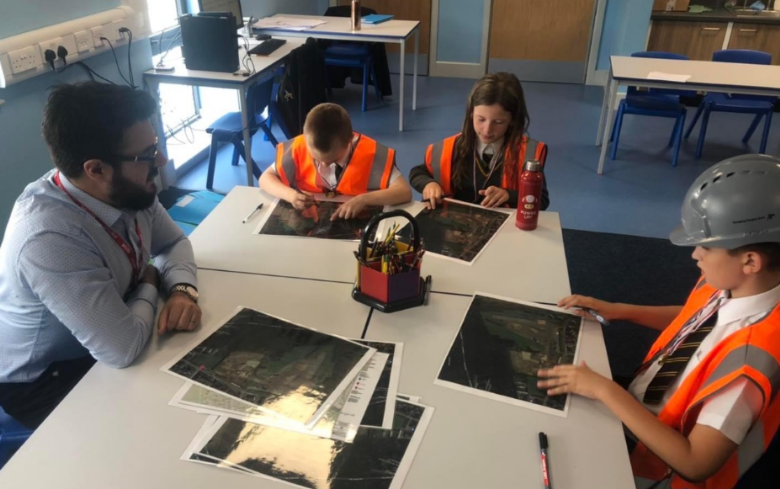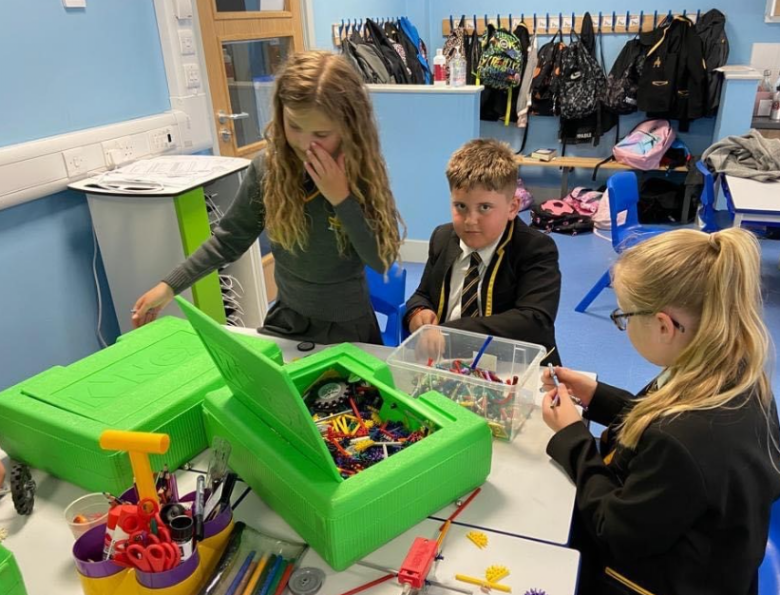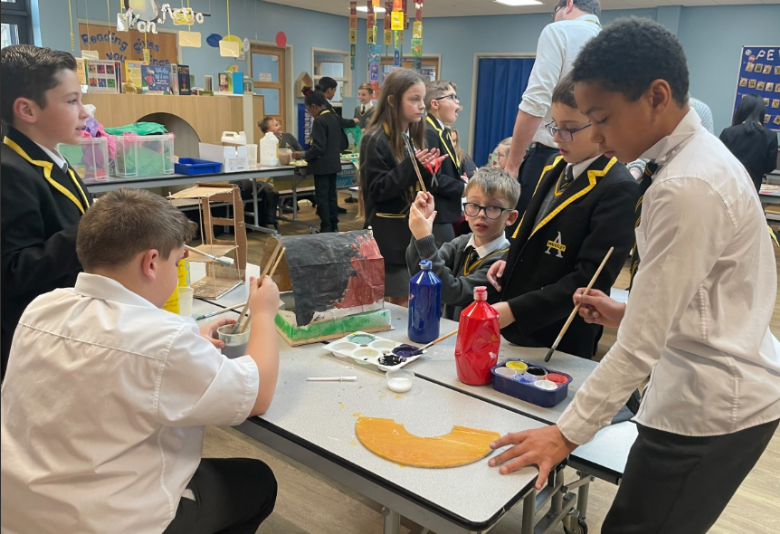 Collaboration
We are very lucky that our academy is close to the Advanced Manufacturing Park (AMP), which is recognised as one of the leading and most innovative engineering, research and manufacturing communities and is home to some of the World's biggest manufacturers.
For more information on the AMP and to see a video of about the AMP please click here.
We have strong links with the AMP and our pupils have benefited from a wide variety of STEM workshops and events they have hosted. Examples of these can be seen below.
UK Atomic Energy Authority (UKAEA)
Y5 took part in two workshops to learn about fusion. Before taking to their pens and pencils to design a star-making machine, they discovered what fusion is and let-off steam by running around to create energy of their own. The pupils then went head-to-head in a design competition and impressed the UKAEA team with their interpretation of what a future fusion energy machine could look like.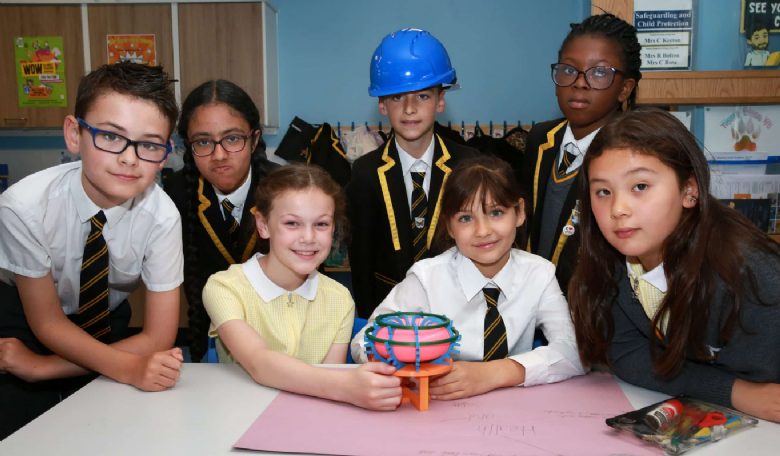 Workwise, Barratts Homes and Ibstock Bricks Project
Y4 pupils took part in a STEM project where they had the opportunity to make their own bricks, create edible concrete, design their own house, work as a team to catch water, build cars using K'nex and solve recycling questions. Everyone had a fantastic day!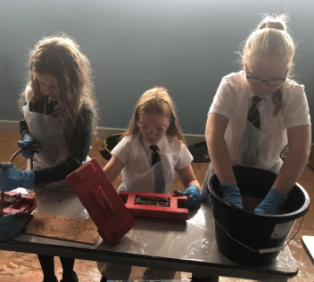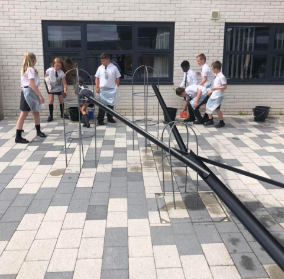 Gulliver's Kingdom – North Star Project
Pupils in Key Stage 2 worked hard on a STEM project to design and build a sustainable city. They then had the opportunity to showcase their amazing work at Gulliver's Kingdom and to learn more about different career paths they can pursue in Science, Technology, Engineering and Maths.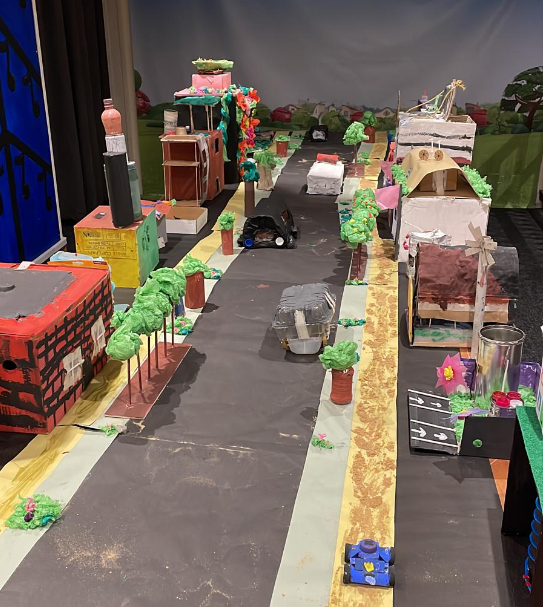 Useful websites
CyberChase https://pbskids.org/cyberchase
NASA Kids Club https://www.nasa.gov/kidsclub/text/index.html
Khan Academy – Pixar in a box https://www.khanacademy.org/computing/pixar
Instructables https://www.instructables.com/living/education/projects/
Scratch https://scratch.mit.edu/
The STEM Laboratory https://thestemlaboratory.com/lego-stem-activities/
Preschool Steam https://preschoolsteam.com/preschool-stem/
Funology https://www.funology.com/